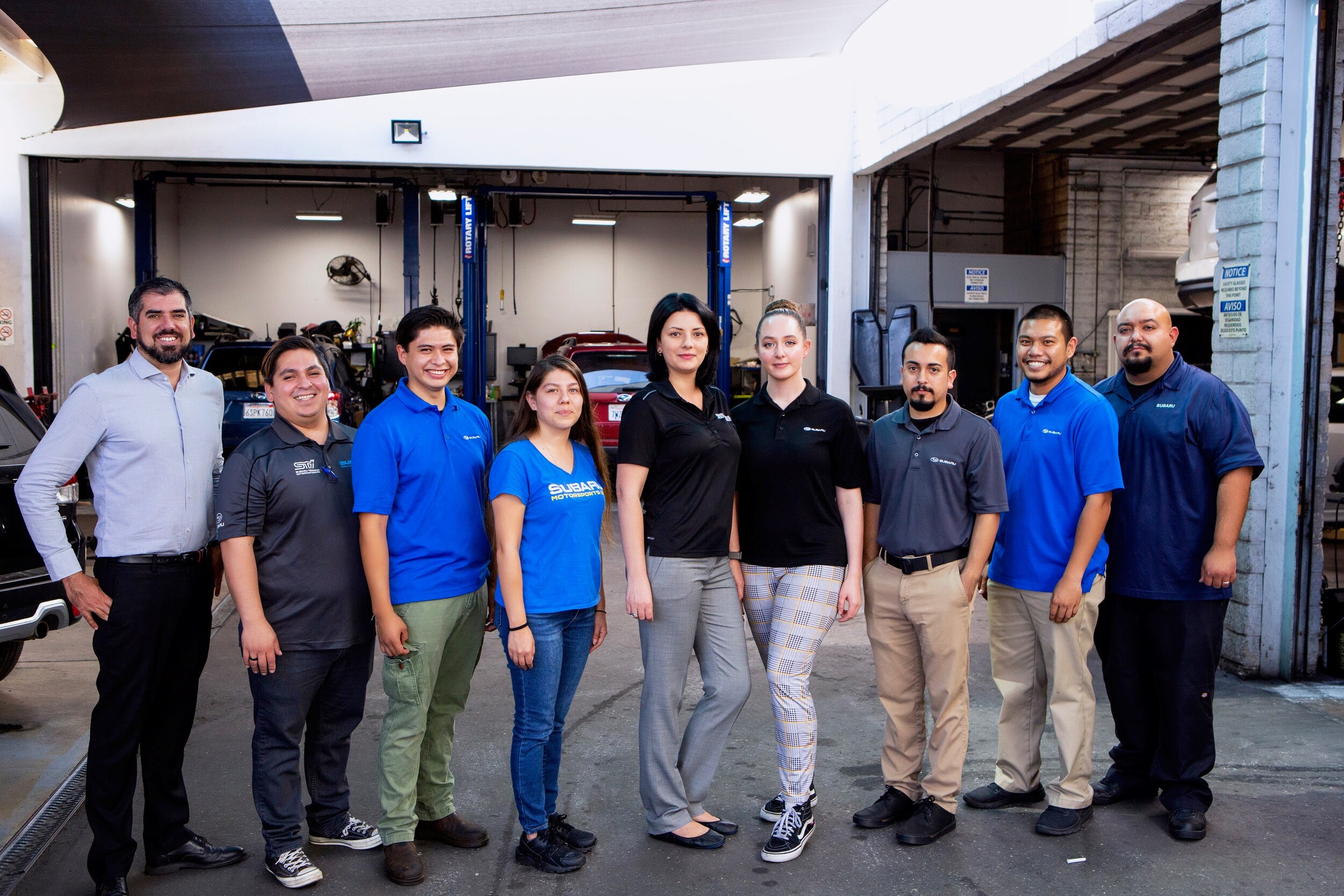 "Due to the leadership of service manager, Sebastian, the staff at Irvine Subaru is the most cordial & efficient group of people I've ever encountered! I would not trust the care of my vehicle to anyone else!
- Teri M 
Hours
Monday

07:00am - 06:00pm

Tuesday

07:00am - 06:00pm

Wednesday

07:00am - 06:00pm

Thursday

07:00am - 06:00pm

Friday

07:00am - 06:00pm

Saturday

08:00am - 03:00pm

Sunday

Closed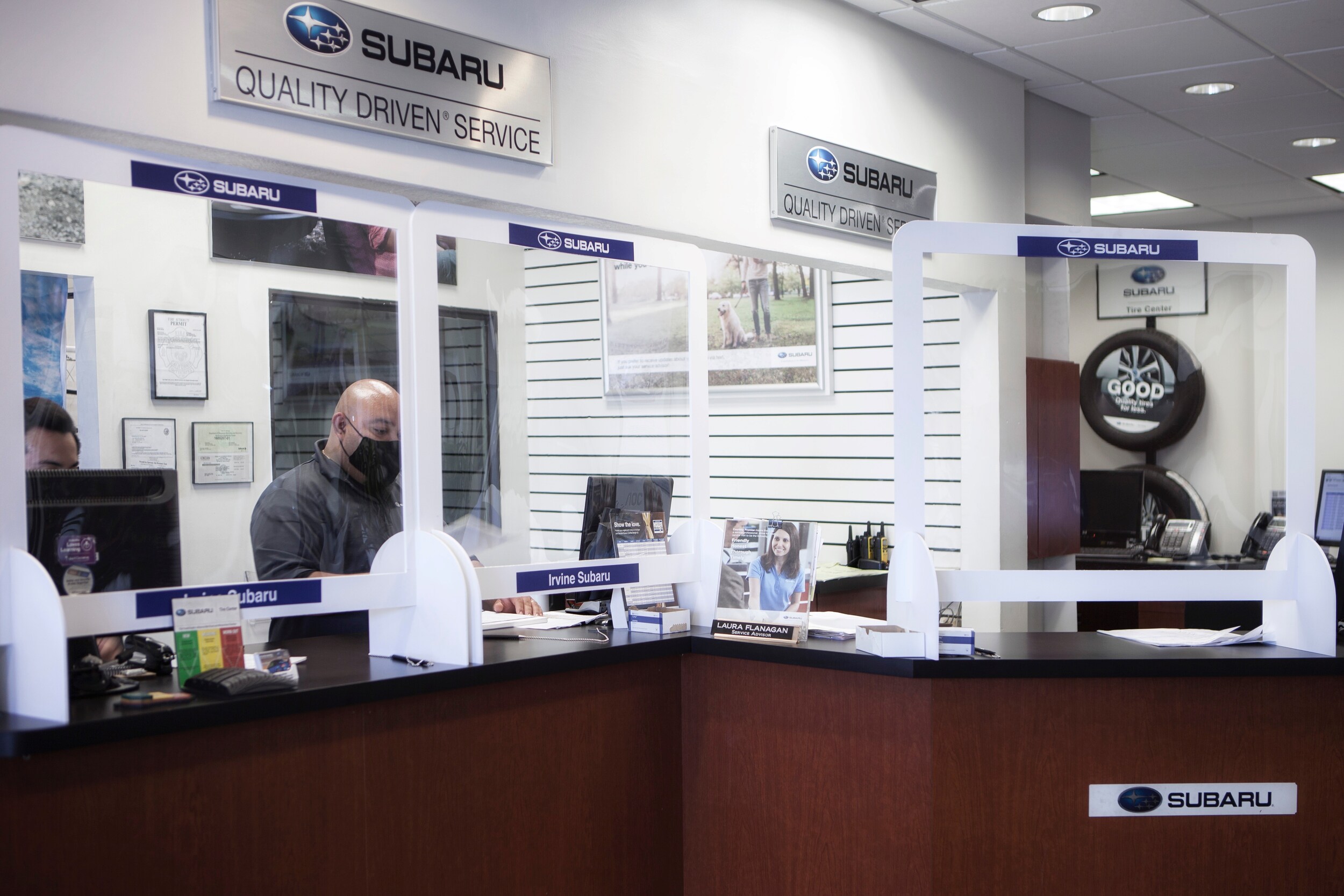 Make Sure Your Subaru Receives Proper Maintenance
Keeping your Subaru running great does not have to be complicated. This is a brand that is known for its durability. No matter if you have an economical sedan or a full-size SUV, you can count on your Subaru to deliver for you on roads all over Orange County and beyond. However, to make sure it gives you the hassle-free level of driving that you have come to count on, it is crucial that you keep it properly maintained. This is why you will want to take advantage of the authorized service center located at Irvine Subaru in Lake Forest, CA. You can count on us to service your vehicle at various milestones to ensure that everything is in terrific running condition.
Why An Authorized Service Center?
Whenever you take your Subaru in for service, you want to make sure that a certified technician works on it. This is particularly important if any type of repair is necessary. Subaru vehicles have unique parts and components. You do not want to use aftermarket parts to replace the original ones. They should be made specifically for your make and model of Subaru. With an authorized service center near Irvine, this is precisely what you know you will be getting. It is also essential to know that the person looking after your vehicle has been trained specifically on it. This illustrates the level of care that will be given to your Subaru throughout the maintenance process.
The Benefits of Routine Maintenance
There are tremendous advantages to making sure that your Subaru is serviced regularly. Your Subaru is probably driving around Tustin wonderfully at the moment. This is a well-made vehicle that shines on the open road. However, all of that driving does put a strain on the various parts and components that form your vehicle's foundation. These do not last forever. The more you drive your Subaru, the more pressure is put on it. From the engine to the brakes, you need to make sure that everything is properly maintained. There may be issues lurking under the hood that you cannot see or feel until it is too late. A certified technician will be able to spot these and take care of them for you. This will result in quite a cost-savings to you over time as well.
Here Are Some Recommended Service Appointments
Irvine Subaru recommends that you make specials special note of the following service requirements and that you make your appointments accordingly.
Oil Change: This should be at the top of your list. Oil is what keeps your engine going strong, even though all of the driving that you do in the heat of the summer. Have it changed about every 7,500 miles.
Brake Check: You want your brakes to be working. Unfortunately, you do not always know when they are going bad. Have them checked after about 30,000 miles to see where you stand. Also, have them checked right away if you notice some funny sounds being made when you step on the brake pedal.
Transmission Check: Your transmission should be checked from time to time to ensure all of the parts are functioning properly and that the fluid is topped up.
Tire Rotation: A rotation every 7,500 miles will help extend the life of your entire set of tires.
Irvine Subaru, serving drivers in Anaheim, is always ready to answer any service-related questions that you might have. You can count on us to deliver recommendations that are designed to help keep your Subaru running smoothly for years. The key is to be proactive and make sure that you take your car, truck, or SUV in for service before something significant goes wrong with the vehicle. This is how you will remain in control of your Subaru in Laguna Niguel.
We can also help you with all of your financing needs, from leasing to purchasing.