Contact Our Lease Return Experts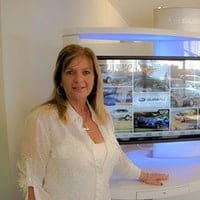 General Sales Manager
Cell: (714)342-9920
Se Habla Español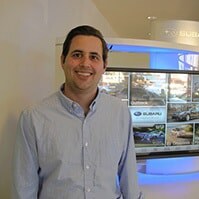 Dustin Martin
Executive Sales Manager
Cell: N/A

Office: (888)-428-8964 ext. 101
Is Early Termination of my Subaru Lease an Option?
Yes. You can return your leased Subaru model any time before the agreement concludes except for some restrictions. Early termination liability fees may apply when this return process is completed. Our team will even prepare a quote for an outright purchase of the vehicle if you've loved behind-the-wheel experiences so far and wish to commit to ownership fully.
What Options are Available at the End of my Lease?
Three options are typically presented to customers at the end of a Subaru lease agreement here in Lake Forest.

First, you can choose to purchase this vehicle. If you cover the purchase price we outline, along with other lease finances and relevant fees, you can take over the title and drive away as a satisfied new owner.

Another option is to return the vehicle outright with no formal commitment to another vehicle.

If you opt for this avenue, you can begin browsing our new Subaru lineup to consider other leasing opportunities.
What is the Return Process Like for a Subaru Lease?
Nearing the end of your agreement and ready to return a leased Subaru model? Clean out this car, check to ensure the owner's manual is present inside, and bring your maintenance records to our Subaru dealership for official lease return processing. After paying end-of-lease charges and relevant fees determined by factors such as excess wear and excess use, a formal lease-end bill is presented to officially conclude the contract with our team.
What Steps are Required to Lease a New Subaru Model?
Leasing a Subaru model from our dealership is an easy process that prioritizes convenience for customers we proudly serve. From the Subaru Ascent to Forester, Crosstrek, Impreza, Legacy and beyond, browse our showroom inventory and choose the new Subaru model you're interested in.
From here, go over paperwork with our team and commit to a lease agreement that suits you best. This way, you get to enjoy a flexible arrangement that gets you behind the wheel of a brand-new vehicle featuring the latest technology without a long-term commitment.
What About the Subaru Trade Up Advantage Program?
If you're looking to trade in your current car, truck or SUV and get behind the wheel of a spirited new Subaru, then you're in luck. Our Subaru dealership in Lake Forest, CA, is always looking to increase our used vehicle inventory and we'll buy from you. And when you take advantage of our Irvine Subaru Trade Up Program, you can upgrade from your current vehicle to a new Subaru with the same or even lower payments. Learn more about the Irvine Subaru Trade Up Program when you stop by!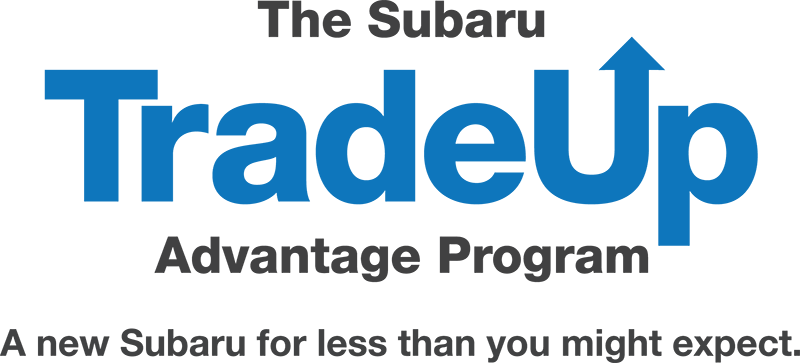 The Benefits of Trading Up at Irvine Subaru
Intrigued by the Subaru Trade Up Advantage Program here in Lake Forest, CA? By choosing to participate, you gain access to tailored offers, renewed maintenance plans and warranty coverage, Subaru models with the latest in design highlights and technology, and beyond! For monthly payments like your current financing and potentially at even lower rates, this Irvine Subaru program warrants serious consideration and a consultation with our finance experts to learn more.
*If you do a lease return but do not purchase a new vehicle from us, an independent release of liability is required.

How Can We Help?
* Indicates a required field