The 2022 Subaru Love Promise Customer and Community Commitment Award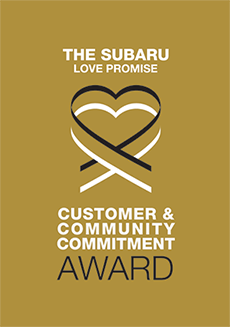 We've been nationally recognized for our dedication to our customers, our community, and the Subaru Love Promise.
We're honored to receive the 2022 Subaru Love Promise Customer and Community Commitment Award. This award nationally recognizes elite Subaru retailers who provide an exceptional customer experience at every interaction with Subaru. These retailers have also demonstrated an outstanding commitment to supporting passions and causes in their local communities in important areas such as the environment, community, health, education, and pets.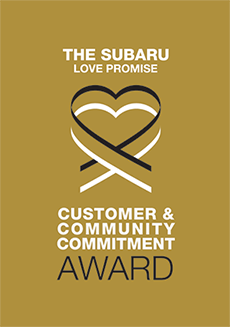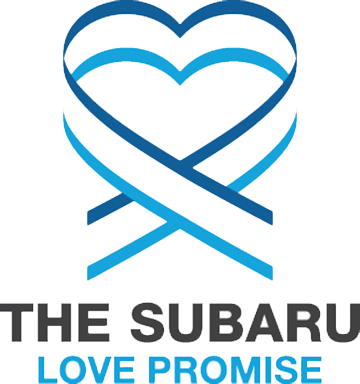 What is the Subaru Love Promise?
Subaru and our retailers believe in making the world a better place and the Subaru Love Promise is our vision of respecting all people. This is our commitment to show love and respect to our customers and to work to make a positive impact in the world.
How is Irvine Subaru dedicated locally to the Love Promise?
Irvine Subaru's Love Promise is in everything we do, from partnerships with various local charities and non-profits to the way we respect our customers, vendors and associates. We are grateful for having the opportunity, to better the community, and serve the greater good with every interaction.
Irvine Animal Shelter, Promise4Paws
Stand Up to Trash, Terracycle
Pretend City Children's Museum , RH Dana Elementary
Love Promise Stories from Irvine Subaru
Subaru and Irvine Subaru believe in making a positive impact on the communities in which we live and work. We uphold that belief through our Love Promise Community Commitment. Every month, we select inspiring stories from customers and partners from around our area who strive to support our collective commitment and feature them here
Making a Difference for Dream - Mike C
The Irvine Animal Care Center wants to give huge thanks to Irvine Subaru for their sponsorship, because it lets us make the difference for pups like Dream. Dream was just 8 weeks old when she came to the center, sick and unable to eat. She had already been passed around to several families who wanted a puppy, but who couldn't give her the treatment she required. Dream had a congenital defect that was preventing food from getting to her stomach. With Subaru's help, Dream was able to get the thoracic surgery she desperately needed. Dream made a speedy recovery in our Foster Care program and was adopted shortly after returning to the center. We are grateful Subaru Loves Pets!
---
AwesomeExperience - Patricia M
I can't say what a great stress free experience this was at Irvine Subaru. First I LOVE my new 2023 Crosstrek. It exceeded my expectations. Desiree, her family and staff were committed to making this easy and pleasant. Back story, I am a 72 year old widow and this was my first purchase on my own. I was nervous but for no reason . I felt like I was with friends or family who wanted the best for me. I would highly recommend them to anyone looking to purchase a Subaru. I traded in my 2013 Legacy which was a great car. I am Subaru forever.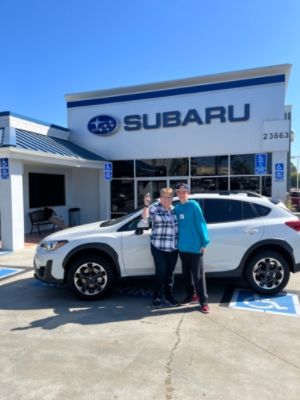 ---
Subaru Irvine Supports Title 1 RH Dana Elementary School in Dana Point! - Kristen N
Subaru Irvine has reached out to a local Title 1 school in Dana Point named RH Dana Elementary School. After almost having to close due to some rough years, the school is being revitalized and growing with a new Spanish Immersion program. New teachers are joining the staff and it is an exciting and challenging time! Subaru continues to support teachers by providing them with much needed classroom supplies and books to help their new classrooms grow! Each new teacher was provided $500 to purchase what they needed to help educate students. Many of the students at RH Dana need additional support and materials and this partnership has greatly helped make this support a reality. RH Dana is lucky to have Subaru Irvine as a partner and we are so appreciative!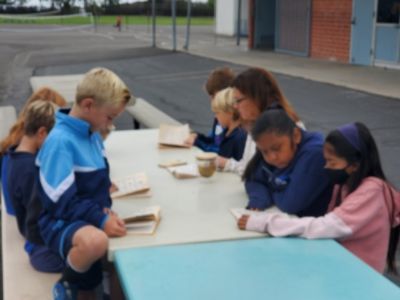 ---
Desiree at Irvine Subaru is an Angel - nicole D
I am a single mother with an 8 year old boy, and ever since my son was in diapers, Desiree has continuously gone above and beyond making sure I have a safe car to transport my baby turned boy! Desiree goes out of her way to make sure her customers are very well taken care of. I have been a loyal customer of Irvine Subaru because of Desiree for going on seven years. I can't say thank you enough for Desiree and Irvine Subaru!
---
Happy Service Customer! - Andrea M
Thank you from our happy customer Andrea! Hi Mr. Calvo, Just wanted to send a thank you for the excellent service on 9/24. Car was finished in a timely fashion. I really appreciate the Service Tech notating the tire depth and remaining break pads. Living in the mountains, I like to keep track of tires & breaks at all times. Thanks for the great wash, got rid of the pile of sap, and the Service Tech who came and got me as soon as the car was done! Thank you! Andrea M.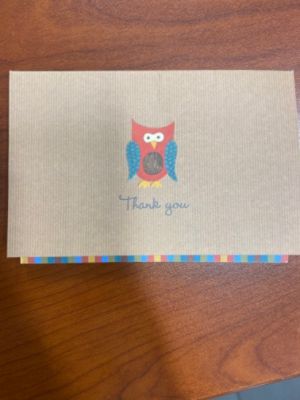 ---
Thank You Subaru for Sponsoring Surfers Healing - Jamerien B
I hope I can fully express how we had THE. BEST. DAY. EVER. at Surfers Healing sponsored by Irvine Subaru. What's Surfers healing? In a nutshell: A non-profit organization where Pro surfers take autistic kids surfing. It's so much more than that though. My son is 8 years old, non-verbal & Autistic. Communication can be challenging, so social events aren't really his thing. Not going to lie, but I sometimes get the feeling when we get invited to gatherings, they almost hope we don't show up. So when I tell you about this day when my son, along with over 160 of the most special kids, got to surf with some of the best pro surfers all day, you'll understand why we will ALWAYS look forward to a Surfers Healing event!! No judgy looks or comments, making your heart break in a million pieces because people can be so cruel sometimes and make you feel like your kid doesn't belong or you're doing something wrong as a parent because you're just letting your kid be a kid the only way he knows how… But on this day, our kids were the rockstars, the celebrities, the honored guests!!! They even received medals after catching their first waves!! This event is truly magical. At first, my son was whining, crying and resisting, almost fighting the surfers as they tried to get him from the beach to his surfboard. But as soon as he started paddling around the ocean, there was this magical calm that just took over him. Wait! It gets better... OMG my son stood up on the surfboard while catching waves! He may not be able to talk, but the look on his face as he was riding those waves, said it all. How these surfers (that they call "Healers") manage to balance on a surfboard, pick our kids up while standing on the board and get our kids to stand up with them while riding waves hurts my back just watching!! And then they go back out there to do the same for all the other kids on the beach with a big smiles on their faces the entire time! No idea where these superheroes on surfboards get their endless reserves of patience and back strength, but we are in complete awe of it all. Crying & hugging with all the other parents while cheering on our kids and watching them have the time of their lives is something that will live in my heart forever! Wish we could do this everyday.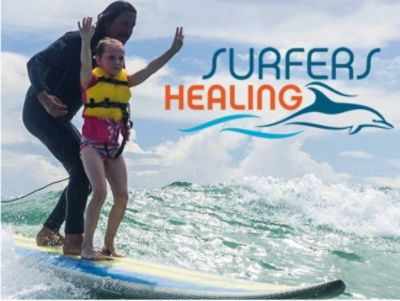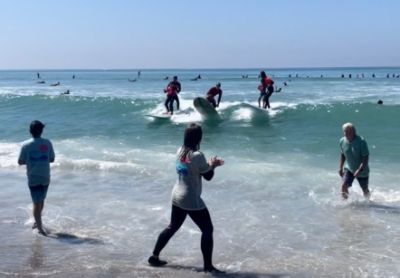 ---
Thank You, Irvine Subaru, for helping transform lives, one wish at a time. – Gloria C. - Clarissa M
A wish creates hope, sparks joy, and gives a child a piece of their childhood back. Children who have wishes granted can build the physical and emotional strength they need to fight a critical illness. Irvine Subaru's support of Make-A-Wish unites families in life-changing moments that help them cope and build strength for brighter days ahead. There are few experiences more powerful than making a wish come true. Through our partnership over the years, Irvine Subaru has helped raise more than $68,000 – uniting Subaru drivers and employees in the Make-A-Wish mission and bringing communities closer together. With over 180 kiddos in Orange County waiting for their wishes, it's partners like Irvine Subaru that help us achieve our vision of granting the wish of every eligible child. Thank you for making more wishes possible for children with critical illnesses.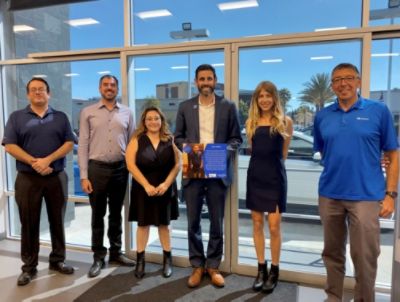 ---
Subaru Loves to Care at Kaiser Permanente - Irvine. - Amber S
On June 15, in partnership with The Leukemia & Lymphoma Society, Irvine Subaru donated 80 plush blankets and 25 arts & crafts kits to Kaiser Permanente – Irvine. This is the seventh year in a row that LLS has been selected by Subaru of America to carry out their Subaru Loves to Care program across the nation. Kaiser Permanente has been providing quality health care and coverage for more than 75 years and since then has created a new model for health care to better support their healthcare professionals and patients. Irvine Subaru is one of the many Subaru retailers nationwide participating in the Subaru Loves to Care program. This program has allowed Subaru retailers across the nation to donate over 230,000 blankets and 31,000 arts and crafts kits, along with care, hope, and information about cancer support available through the LLS.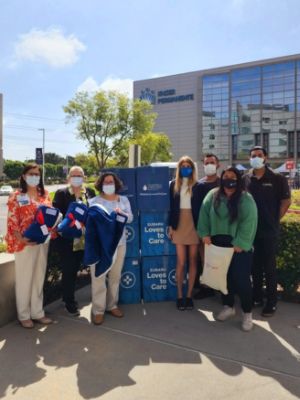 ---
Special Thanks to Sebastian Clavo! - Carissa S
Sebastian Calvo is the Service Manager at Irvine Subaru, he went above and beyond for the nurses at Children's Hospital Orange County (CHOC). The special care that Sebastian demonstrates to our customers is unparalleled to any other! We want to recognize Sebastian's gift, he truly put the customers needs first and executes with a smile! Here is the thank you card sent by the nurses at CHOC. "Dear Mr. Calvo, We apologize for the delay in expressing our deep gratitude you showed to one of our CHOC families back on Jan. 22nd. This sweet mom was in the battle of a lifetime with her desperately ill child who has cancer, family support was out of state in Utah & the 'last straw of stress' was losing her key. We were getting donations to buy her a key but YOU were so kind to provide one at no charge & we used our funds to fly her husband out to give her some support. You will likely never meet them or know what a "hero" you were to this sweet family and to our entire Oncology dept. Many of our staff are Subaru owners and we are all now committed to bringing out cars to your dealership for service etc :) Thank you from all of us! CHOC Oncology Nurses"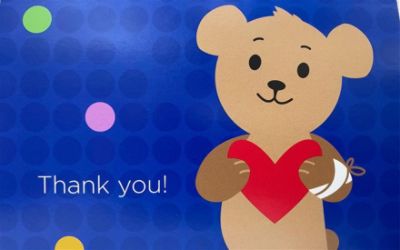 ---
Surfers healing surf therapy - Danielle P
Subaru has been a big part in keeping our OC California local chapter going. Our doheny camp is very important to us because it's our home turf. Sharing the stoke of surfing to our local autism community (family because we are parents) at no charge is the core of surfers healing. We have served over 100,000 children on the spectrum, thank you Subaru for being part! Izzy and Danielle Paskowitz Co-founders /surfers healing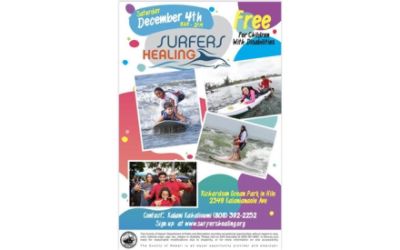 ---