Virtual Pet Adoption Event: Dog-A-Day

October is 22nd National Make a Dog's Day- created by Subaru in 2019 to help get "The Underdogs" adopted. The City of Irvine Animal Care Center is hosting the Dog-A-Day Pet Adoption event throughout the entire month of October. Our goal is to try to get one dog adopted every day during the month of October, and get all these wonderful animals into their forever homes.
To help, we will be donating $100 to the Irvine Animal Care Center for each pet adopted.*

To protect the community and City of Irvine staff, while encouraging safe placement of adoptable pets, the Irvine Animal Care Center is operating by appointment only. The 
center will remain closed to the public for all drop-in services. 
**DO NOT VISIT THE SHELTER WITHOUT AN APPOINTMENT**
When: The entire month of October

How to Adopt:
2) Contact the center during adoption hours at 949-724-7740 to start the adoption process.
3) Staff will email you the Pre-Adoption Survey. This form will help our staff learn more about you and your household so we can help you find a good fit for your family.
4) After receiving the survey, staff will reach out to set up a phone appointment to review the survey and discuss potential suitable animals.
5) If a match is made, an in-person appointment will be set up to meet with the animal and complete the adoption process. To prepare for the appointment, potential adopters should arrive wearing face coverings and expect to take other precautionary measures in compliance with the City of Irvine's Executive Order.

*Subaru of America, Inc. and it's Retailers will donate $100 for every dog or cat adoption from partner shelters from October 1 through October 31, 2020, up to $3,100 in total.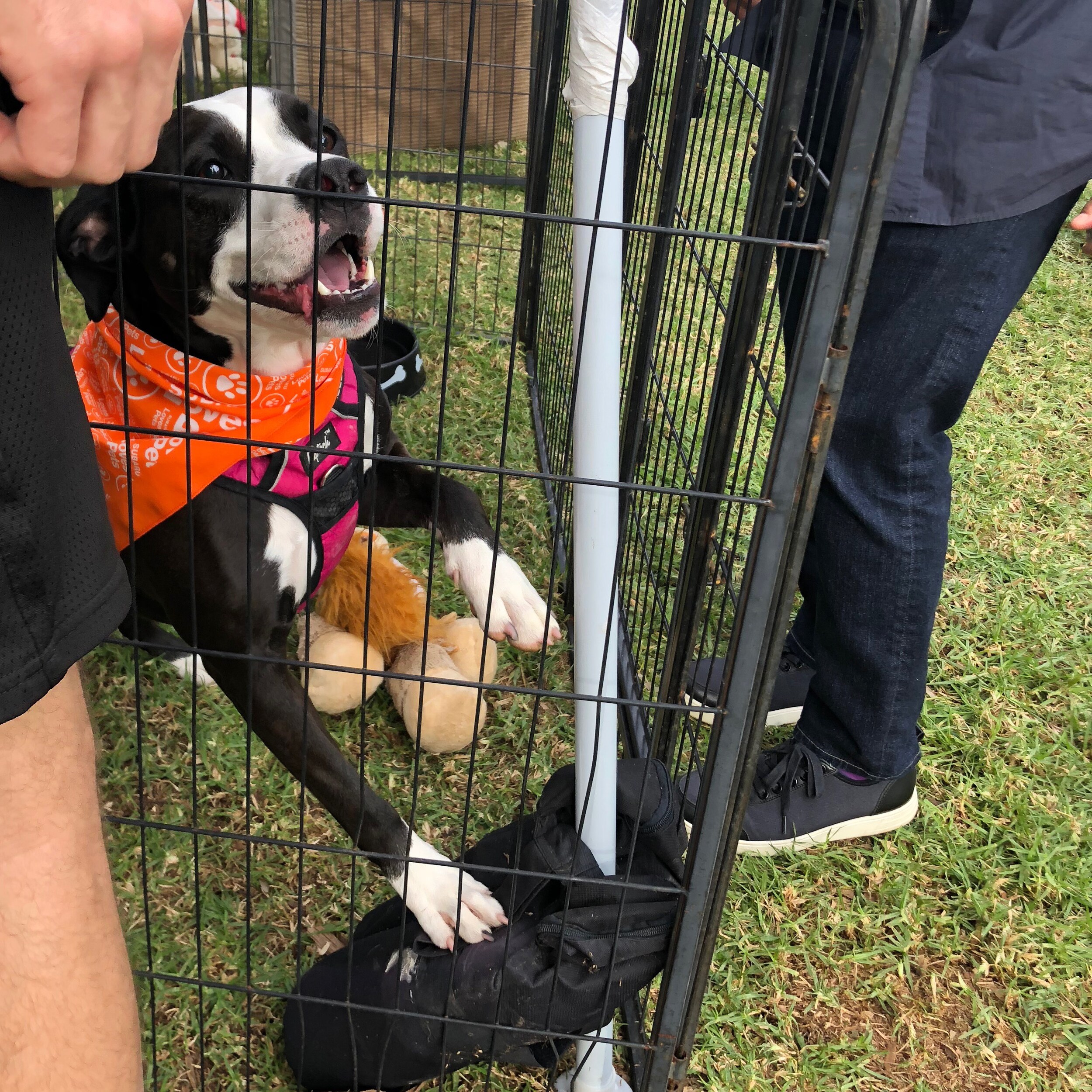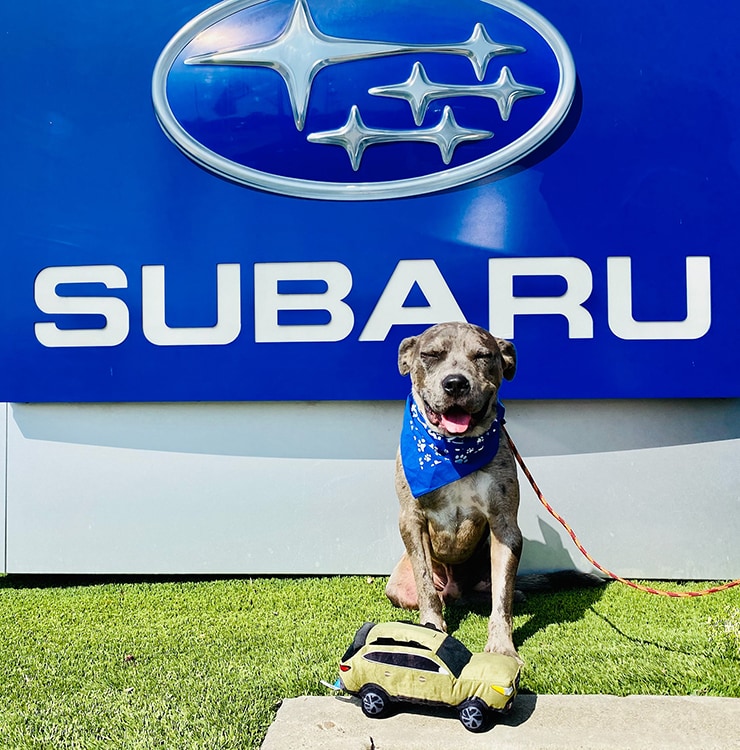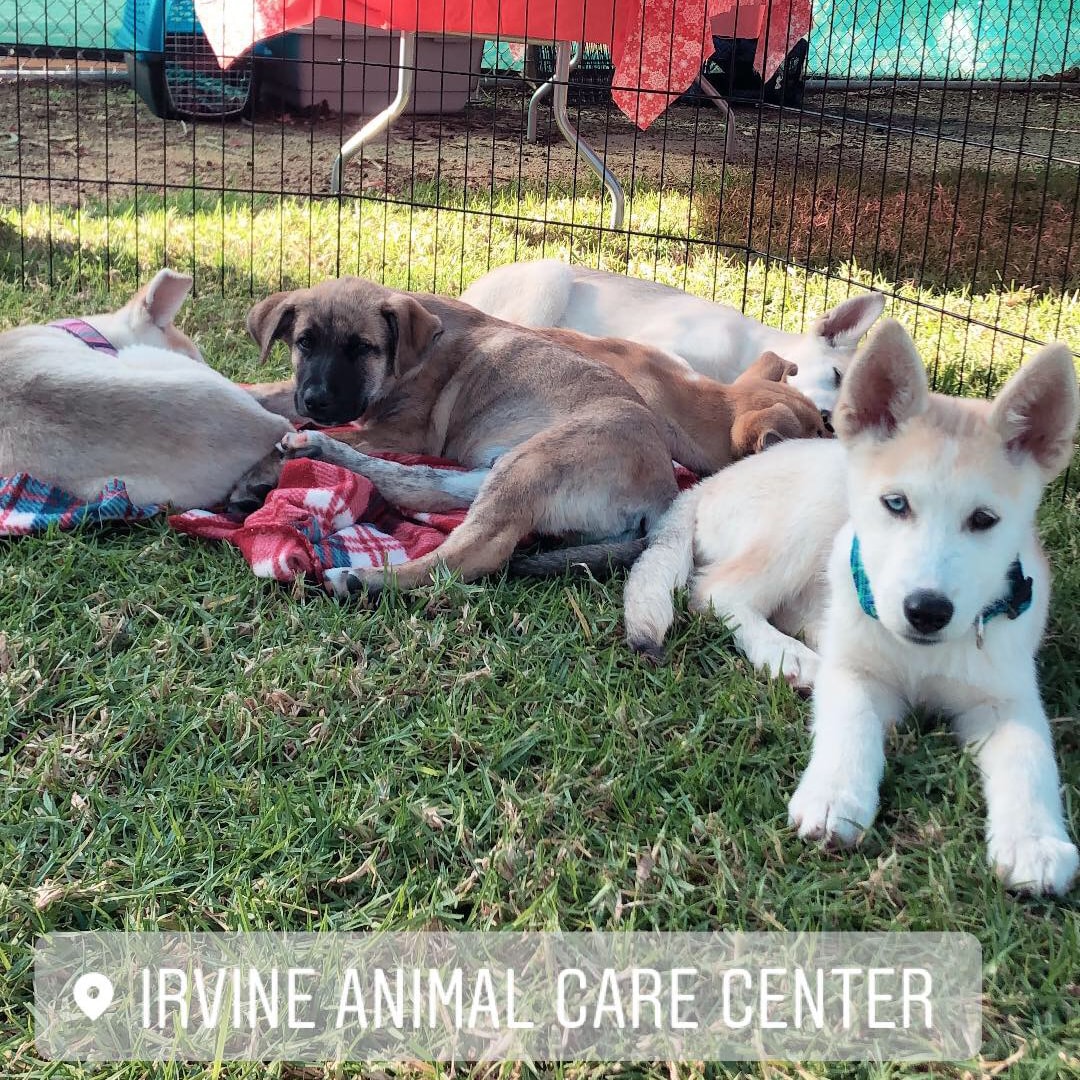 Previous Pet Adoption Event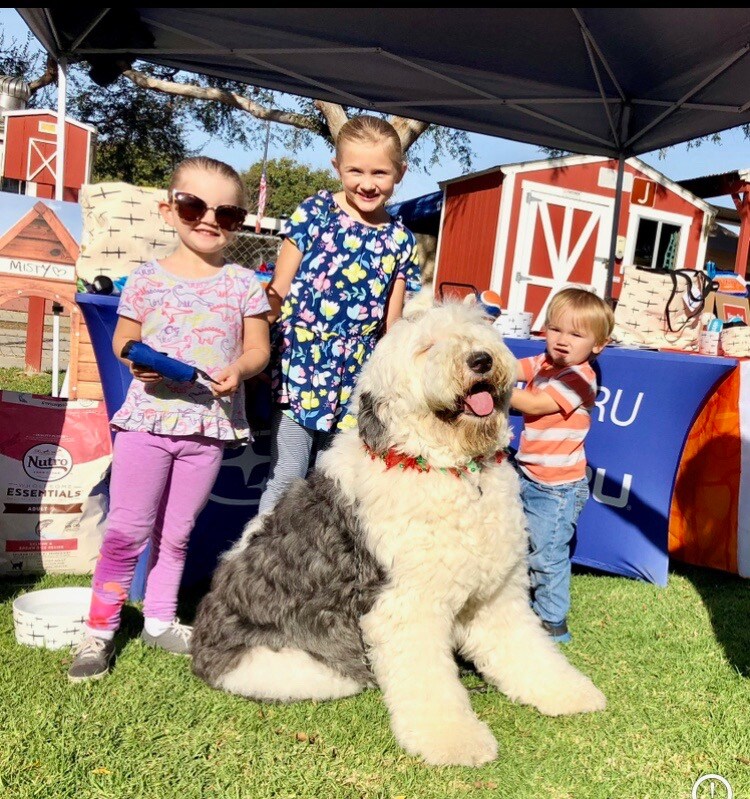 Subaru is a wonderful support to animal rescues  -  Jane D
"For the past 7 years, Old English Sheepdog Rescue has been fortunate to have our booth next to Subaru at the twice yearly Irvine Animal Care and Control adoption events. Subaru has been so supportive of the event which helps the many rescue groups who offer their animals for adoption at the events. They come by and visit all the rescues in attendance and their kind words mean so much to the groups. Their participation has been so meaningful to the many people who adopt a "new member of their family" at the events. In addition to emotional support, Subaru brings toys and other items for the adoptive dogs and others in attendance. We so appreciate Subaru helping us over the years with items to raffle at other events and also with our goodie bags at our parades. We look forward to seeing them every June and December!"