THE ALL-NEW
2022 SUBARU BRZ®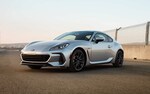 Sports car purity, Subaru DNA.
The all-new 2022 Subaru BRZ is here – completely redesigned and reengineered for more horsepower, torque, and acceleration, plus better handling and even more rear-wheel-drive thrills. Built from the track up for true drivers, 2022 BRZ marks an exhilarating new level of sports car engineering from Kelley Blue Book's four-time Best Performance Brand
[1]
.
All-New 2.4-Liter Direct-Injection SUBARU BOXER Engine
The 2022 BRZ features an all-new, larger, 2.4-liter direct-injection SUBARU BOXER engine producing 228 horsepower and 15% more torque – at 184 pound-feet – for improved acceleration out of every corner and that classic BOXER growl.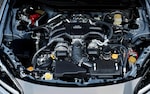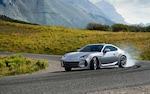 Iconic Rear-Wheel-Drive Sports Car Layout
The 2022 BRZ features an iconic sports car layout – front engine, rear-wheel drive – and all the modern technology developed over decades of Subaru motorsport engineering. Along with the near 50-50 weight distribution from front to back and light curb weight, it all comes together to make a balanced, nimble sports car built for serious driving.
Retuned, Track-Tested Suspension
Subaru engineers retuned the MacPherson struts in front and the multi-link rear suspension to improve the famed BRZ cornering even further, including widening the rear track for improved dynamics and reinforcing the suspension mounting points for increased performance.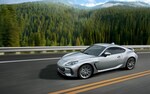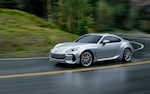 Outstanding Response and Road Feel
The chassis and body of the BRZ have been reengineered for lighter weight, an even lower center of gravity, 50% increased torsional rigidity, and 60% increased front lateral rigidity. Combined with its quick 13.5:1 steering ratio, the 2022 BRZ gives drivers a smooth, direct feel for the road and a near-instantaneous response to it.
Subaru Safety Technology
The 2022 BRZ now offers EyeSight® Driver Assist Technology with automatic Pre-Collision Braking[2] and Adaptive Cruise Control for extra peace of mind and daily driving convenience. SUBARU STARLINK® Safety and Security features an array of services that can keep you and your BRZ connected to help, like Enhanced Roadside Assistance and Automatic Collision Notification.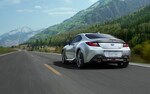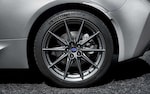 Upgraded High-Performance Wheels, Tires, and Brakes
With larger 18-inch matte gray-finish alloy wheels[3] and Michelin Pilot Sport 4 tires, you can count on the 2022 BRZ to hold fast, even on tricky curves, and give you precise control and confident grip in both wet and dry conditions. The BRZ braking system has been revised and upgraded for increased stopping force.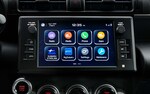 SUBARU STARLINK® Multimedia
The 2022 BRZ features STARLINK Multimedia with standard Apple CarPlay® and Android Auto™ integration, SiriusXM®[4] , and STARLINK cloud-connected apps. Access to all your favorite music, news, podcasts, and navigation is even easier through its larger, upgraded 8.0-inch touchscreen.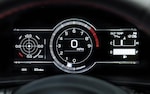 Digital Instrument Cluster
New for 2022, the BRZ now features a configurable, fully digital instrument cluster with a central tachometer and integrated g-force meter plus adaptive Sport and Track modes, so all your important vehicle performance information is available at a glance.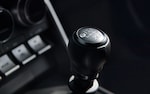 6-Speed Manual or Automatic with Paddle Shifters
Choose between the control of the standard close-ratio 6-speed manual transmission with short-throw shifter – upgraded for 2022 – or the convenience of the available reengineered 6-speed automatic transmission with paddle shifters and downshift rev-matching.
Subaru Saves Best Effort for 2022 Subaru BRZ
Without a doubt, the name Subaru to most Orange County drivers leads them to thoughts of vacations in the mountains, crossing their local creek, or blazing their own trail across Tustin. But there is more to the Subaru legacy than just its spirit of adventure. Not every adventure takes place on a dusty trail or mountainous terrain. Many happen on the track or city streets. When you are looking for something energetic and thrilling for your daily commute through Anaheim or Irvine, the all-new 2022 Subaru BRZ will fill that void.
Long considered a great option for Lake Forest drivers who crave excitement and speed, the Subaru BRZ is expected to bring even more fun to the streets of Laguna Niguel for the 2022 model year. Irvine Subaru wants to introduce you to the next generation of this thrilling roadster.
BRZ Enters the Next Generation
the 2022 year marks the start of the second generation of Subaru BRZ models. Meaning there is a lot to look forward to. For starters, it looks more like the sporty racer it believes it is. While the old BRZ was athletic and angular, the new Subaru BRZ is curvy and more aerodynamic. It sits lower than the previous generation for a lower center of gravity and checks in at one inch longer. Its new aluminum design makes it lighter. Two chrome exhaust pipes protruding from the rear would never be considered subtle but still seem to fit perfectly with its new look. The ducktail spoiler gives it an even sportier attitude.
More Powerful Powertrain
The new look of the Subaru BRZ isn't the only thing getting a much-anticipated upgrade. Gone is the 205-horsepower 2.0-liter four-cylinder engine. Instead, it gets replaced with a 2.4-liter flat four-cylinder engine capable of producing up to 228 horsepower and 184 pound-feet of torque. It is still rear-wheel driven and you still get to choose between the athletic six-speed manual or six-speed automatic transmission system. It is hard to find a car with a manual transmission these days, so it is refreshing to know the BRZ is keeping this relic for Orange County drivers who still appreciate the command this provides.
Another element that gets a much-needed makeover comes underneath the next-generation BRZ. It shows off a stiffer chassis and suspension for a more dynamic driving experience. The starter Premium trim rides on 17-inch all-season tires, while the upper Limited trim comes equipped with Michelin Pilot Sport 4 Summer tires on 18-inch wheels. The Subaru stability -control system gives you five settings to ensure you find the right spot to keep your BRZ riding its very best, no matter the conditions.
Legendary Subaru Technology Comes Standard
With all the enhancements of the new Subaru BRZ, one thing you can count on is it doesn't sacrifice technology for performance. The two live mutually in the 2022 Subaru BRZ. The Subaru EyeSight ensures you enjoy every mile while remaining safe. It comes equipped with automatic Pre-Collision Braking and Adaptive Cruise Control to make time spent on the highway as safe as possible.
It keeps an eight-inch Starlink infotainment touchscreen to keep you connected on your drive. Apple and Android smartphone integration comes with each level of the Subaru BRZ.A new digital instrument cluster design shows off a central tachometer and G-force meter with Sport and Track modes to keep you abreast of your progress on your drive.
Discover the Subaru BRZ at Irvine Subaru
Whether you plan on taking it to the track or keeping it on the streets of Lake Forest, keep your eyes peeled. Before you know it, the 2022 Subaru BRZ will be making its debut at Irvine Subaru. When the time comes, plan your test drive to see what the 2022 Subaru BRZ is capable of.