Explore Your Options for the New 2018 Outback at Our Orange County Subaru Dealer Serving Irvine and Anaheim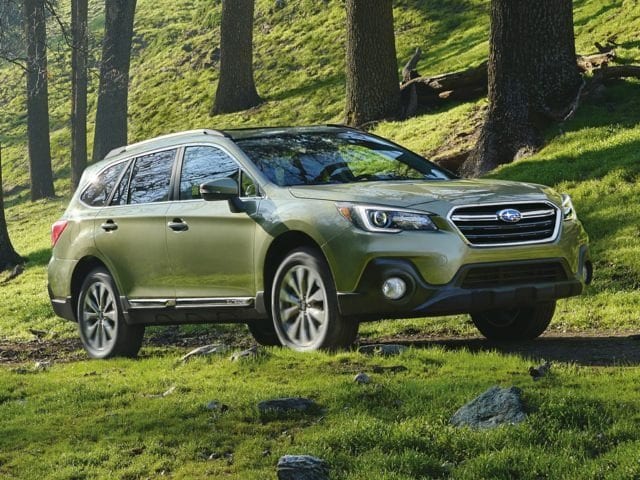 Whether you're picking up the kids at soccer practice, or heading out on your daily commute, the new 2018 Subaru Outback can do it all. Blending efficient capabilities with the kind of utility you'd expect out of a vehicle with a name like this, the new 2018 Outback is a great choice if you seek the highest levels of versatility as you shop at our Subaru dealer serving Orange County, Irvine and Anaheim, and we'll be sure to go over all your options. Explore what's new and exciting about the latest edition of the versatile new Subaru Outback, then make your way over to our Irvine area dealer in Orange County for a test drive.
See What's New in the 2018 Subaru Outback Here in Orange County
While most of what makes the new Outback special carries over from the previous model year, there are some significant changes to the 2018 edition. The front fascia and grille have been restyled, while there are tweaks to the rear design, headlights and side mirrors, that offer both cosmetic changes and, in the case of the mirrors, will actually make your drive a little quieter. Inside, the infotainment system has been revamped with standard smartphone integration, while the steering wheel and center console have also been redesigned. 
Browse all the new Outback cars for sale in our Orange County Subaru dealership here!
2018 Subaru Outback's Performance and Capabilities
With versatility in mind, it's nice to know that the Outback has you covered with two different engine options, each of which comes with its own unique set of benefits. The base level 2.5-liter four-cylinder is a fairly standard offering for a crossover of this size, cranking out 175 horsepower. Where the four-cylinder stands out is its fuel efficiency, where it earns you up to 32 mpg on the highway, a figure that'll be tough to match in other vehicles of this size. If you want more power, we recommend the available 3.6-liter six-cylinder, which boosts your performance to 256 horsepower, with a small sacrifice in mpgs.
2018 Subaru Outback's Trim Levels, Safety and Technology
2018 Subaru Outback 2.5i: The base level comes loaded with standard infotainment features like a touchscreen interface, a rearview camera, Bluetooth, USB and auxiliary ports, hill-holding assist and automatic headlights, among others.
2018 Subaru Outback 2.5i Premium: Adds a larger touchscreen, leather-wrapped steering wheel, additional USB ports, heated front seats, a cargo cover and more. A moonroof is optional.
2018 Subaru Outback 2.5i Limited: Along with additions like keyless ignition and entry and upgraded leather upholstery, this edition also adds a blind-spot monitoring system and rear cross-traffic alert.
2018 Subaru Outback 2.5i Touring: Adds Subaru's EyeSight system, which bundles adaptive cruise control, forward collision warning with automatic emergency braking and lane departure warning. This package is available with the limited edition.
2018 Subaru Outback 3.6R Limited and Touring: These editions include what you'll find in the 2.5i Limited and Touring trims, but with the more powerful engine. There are other upgrades to audio, safety and convenience features, as well as some interior and exterior cosmetic alterations as well.
 Find new Subaru Outback lease offers and specials at Irvine Subaru today!
With so many options for the versatile new 2018 Outback, you'll easily be able to find the setup that works best for you here in the Irvine and Anaheim area. Get started with a quick test drive by coming over to Irvine Subaru today and you'll quickly see what makes the new 2018 Outback such a great choice.